GDP expands over 5 % in Q1, official data shows
30/03/2022 | 15:58
VGP – Viet Nam's GDP was estimated to grow by 5.03 percent in the first three months this year, maily bouyed by roboost expansion of manufacturing, the General Statistics Office (GSO) reported Tuesday.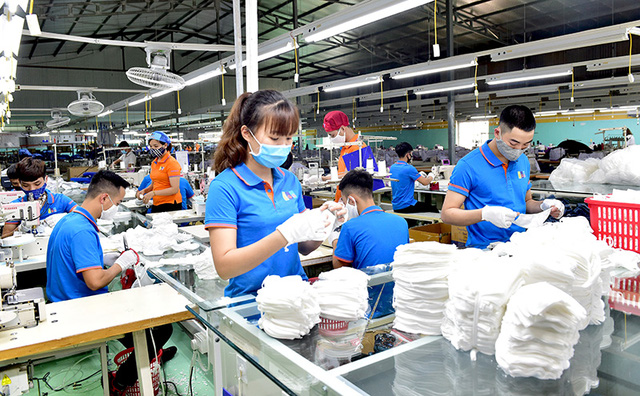 The GDP growth rate is higher than 4.72 percent of the same period last year, indicating sustainted pace of recovery after the Government switched from zero COVID policy to safe and flexible adadptation to the pandemic.
The agriculture, forestry and fishery accounted for 10.94 percent of the national GDP while construction and industry and service sectors made up 37.97 percent and 41.70 percent, respectively, said the GSO.
Viet Nam's GDP to accelerate to 5.5% in 2022

HSBC predicts Viet Nam's GDP growth to reach 6.8% in 2022
Meanwhile, foreign direct investment inflows fell by 12.1 percent on year to US$8.91 billion while the disbursed volume increased by 7.8 percent to US$4.42 billion.
In the reviewed period, total export turnover was estimated at US$88.58 billion, a year-on-year increase of 12.9 percent and import volume rose 15.9 percent to US$87.77 billion.
The number of foreign arrrivals soared by 89.1 percent to nearly 91,000 in the January-March period.
Thuy Dung
Source: VGP
Original link