Grasping "Golden Opportunity" to Draw Investment Funds
30/06/2022 | 08:46
Vietnam Business Forum - Ninh Thuan has a small natural area but has diverse climates, comprising sea, plains and mountains, with huge potential advantages for many industries to develop. With the enterprising mindset for the common good, Ninh Thuan Department of Planning and Investment proposed many practical policies and grasped all advantages to attract investment funds.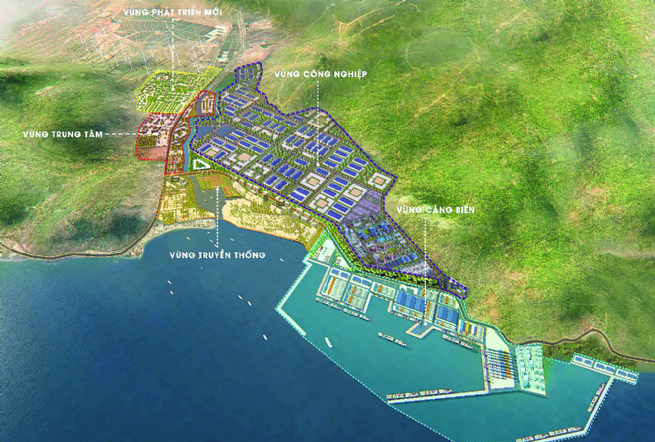 Marine economy is the driving force
Mr. Le Kim Hoang, Director of Ninh Thuan Department of Planning and Investment, said that since early days of establishment, with enthusiasm and responsibility of leaders, from generation to generation, Ninh Thuan has actively and creatively directed and introduced right development policies for each development stage. Without doubt, the province is seeing a golden opportunity to attract investment flows.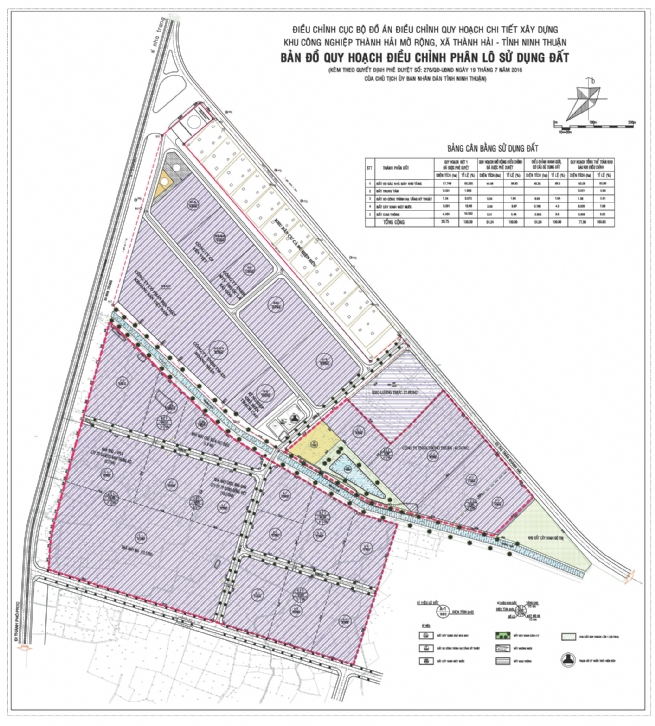 Planning map of Thanh Hai Industrial Park
Blessed with diverse terrains comprising sea, forestland and desert, a 105km long coast, a unique indigenous culture and numerous untapped potentials, Ninh Thuan is likened to a distinct gem that is shining up a long sleep. Right from the first congress after the provincial reestablishment, it emphasized the role and importance of marine economy. In subsequent congresses, the maritime and coastal economy was defined as a key development task. The 14th Provincial Party Congress (2020-2025) reaffirmed that "the marine economy is the driving force" and continued to develop the marine economy coupled with security and sovereignty protection. Ninh Thuan will be built into a strong coastal locality.
With these right directions, after 30 years of renovation and development, Ninh Thuan's marine economy has made great strides and expanded strongly. It grew 18.6% annually in the last five years, and the share of marine economy to the gross regional domestic product (GRDP) rose from 27% in 2015 to 38.8% in 2020. Basic coastal and marine infrastructure meets development requirements, specially 105.8-km coastal roads, which help better unlock local potential advantages.
In addition, to build Ninh Thuan into a national renewable energy center, by the end of 2021, its coastal districts had 38 commercial renewable energy projects which generated over 5.6 billion kWh of electricity a year and made great contributions to marine economic growth. The province is coordinating with central agencies to include its locally advantageous fields into the national plan, including coastal wind power, offshore wind power, ICDs, logistics centers, petroleum depots and chemical processors to call for investors.
Practical direction
Despite achievements, Ninh Thuan province's marine economic development is incommensurate with existing potential advantages. Therefore, to realize the goal of developing Ninh Thuan into a strong coastal province in the region and strive to raise the marine economic growth to 15-16% annually to make up for 41-42% of GRDP by 2025, the province will focus on several tasks and solutions: Developing marine economic sectors in 2021 - 2025 in the order of priority: renewable energy, urban development, marine services, coastal industrial development, commercial fishing and aquaculture, and maritime economy.
"The province aims to develop the marine economy based on local potential and strengths. The northern coastal area will develop high-class resorts and ecological tourism while effectively tapping Nui Chua World Biosphere Reserve. Phan Rang - Thap Cham City will be the center of urban development of marine tourism. The southern coastal area will be driven by Ca Na Seaport," he added.
Source: Vietnam Business Forum
Original link