Hoa Lac Hi-tech Park promotes key products
09/05/2022 | 16:19
(VEN) - The Hoa Lac Hi-tech Park has been engaging the interest of domestic and foreign technology giants, aiming to become a center of high-tech product chains in Vietnam.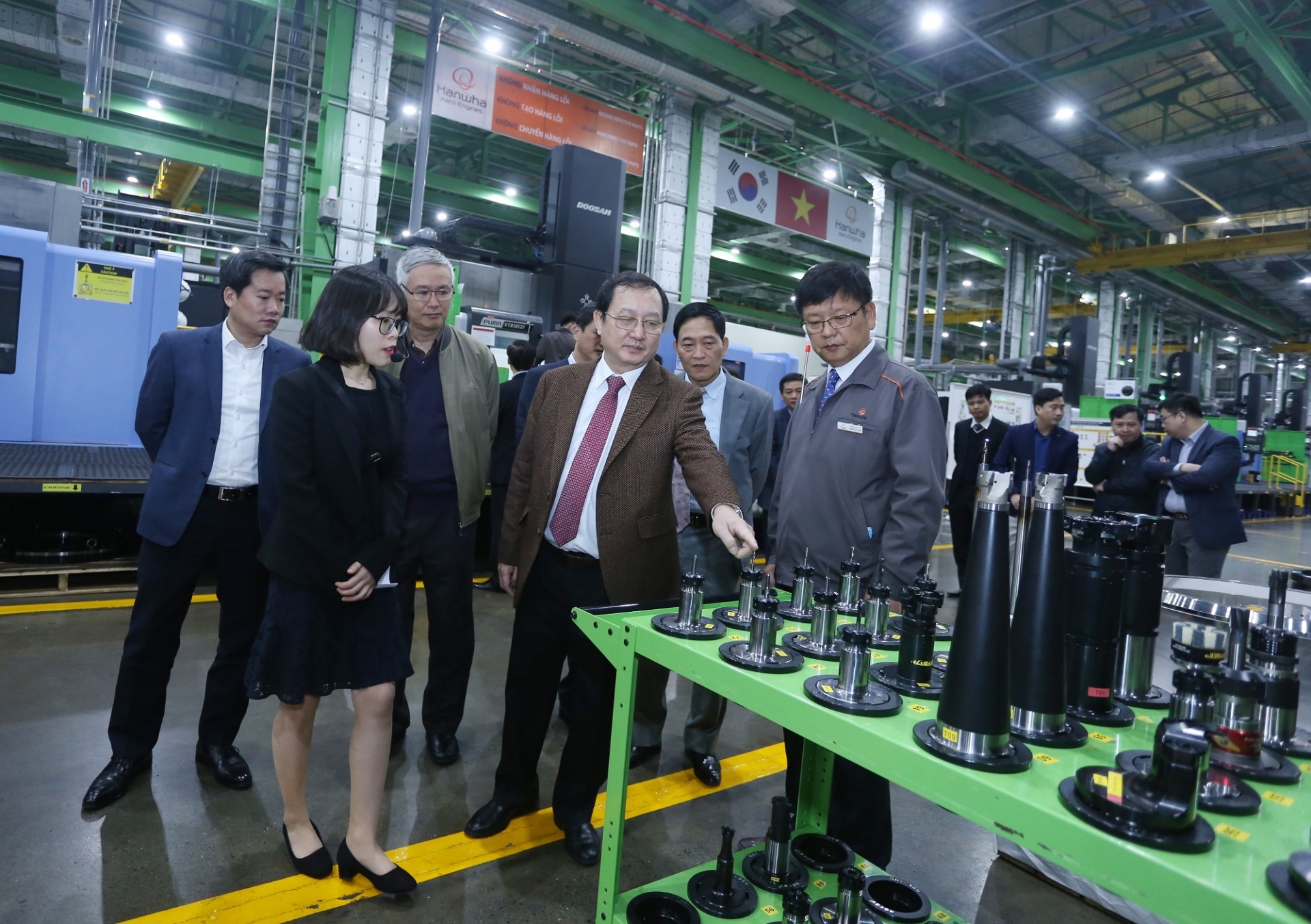 Technology giants increase presence
Located in Hanoi's Thach That and Quoc Oai districts, the 1,586ha Hoa Lac Hi-tech Park includes eight functional areas - Education and Training Zone, Research and Development Area, Software Park, Hi-tech Industrial Park, Mixed Zone, Central Area, Recreation and Sports Zone, and Housing Area.
Tran Dac Trung, deputy head of the Hoa Lac Hi-tech Park Management Board, said the park has attracted 100 investment projects with total registered capital of about VND94.76 trillion, including 86 domestic projects (accounting for 86 percent of the total) and 14 foreign ones. Of the total, 33 projects are engaged in information technology and electronics, 19 in automation, 13 in new materials, nine in biotechnology, and 26 in technical and social infrastructure development.
Many leading domestic corporations have investment projects in the park, such as the Viettel Military Industry and Telecoms Group (Viettel) with five projects worth VND3.7 trillion, the Vingroup Joint Stock Company (Vingroup) with three projects worth VND9.02 trillion, the FPT Corporation with four projects worth VND5.43 trillion, and the Vietnam Posts and Telecommunications Group (VNPT) with two projects worth VND3.765 trillion. Large foreign companies also operate in the park, such as two projects of Japan's Nidec Group on research, development, production and sales of high-performance thermal modules, and development and production of brushless DC motors; and a Korean Hanwha Aerospace project manufacturing parts and components for aircraft engines and industrial turbine gas engines.
Some projects are supported by foreign governments and businesses, such as the Vietnam-Korea Institute of Science and Technology (V-KIST), the National Innovation Center (NIC), the Vietnam Space Center, the Vietnam-Japan University, and the Vietnam-France University, among others.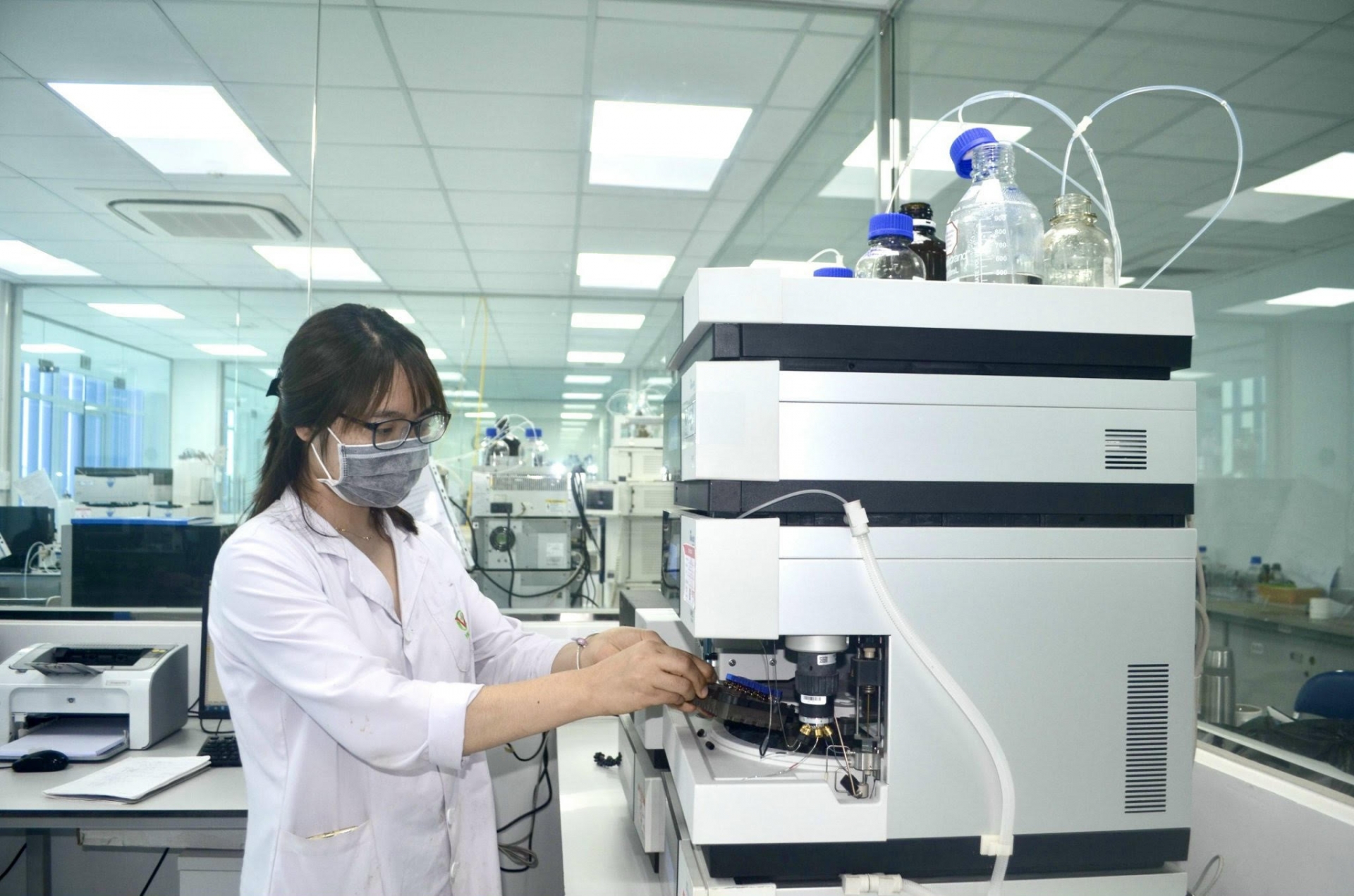 Strengthening linkages
Trung said the Hoa Lac Hi-tech Park has created jobs for 14,500 workers, with foreign workers accounting for less than one percent of the total. Many Vietnamese firms have been able to receive technology transfers from foreign organizations. In particular, businesses in the park have strengthened linkages to develop high-tech products. For example, the DT&C Vina Joint Stock Company, A&A Green Phoenix Group Joint Stock Company, Viettel and Vinsmart have formed a chain in electromagnetic compatibility (EMC) testing for electrical, electronic and ICT products. Most high-tech products produced in the Hoa Lac Hi-tech Park have high added value, replacing imports and joining the world market.
Investment projects in the park have focused on research and development activities, mastering and decoding technologies, and conducting experiments to create new high-tech products.
The Hoa Lac Hi-tech Park is now home to 9,500 students and 14,500 workers, more than half of them university graduates.
Quynh Nga
Source: VEN
Original link