Buyers hedge their bets on premier apartment purchases
27/05/2021 | 10:19
It remains to be seen if a plan to open for sale the first products of a 6.4-hectare residential apartment project developed by FLC Group this year will go ahead on schedule as wary buyers wait on further pandemic developments.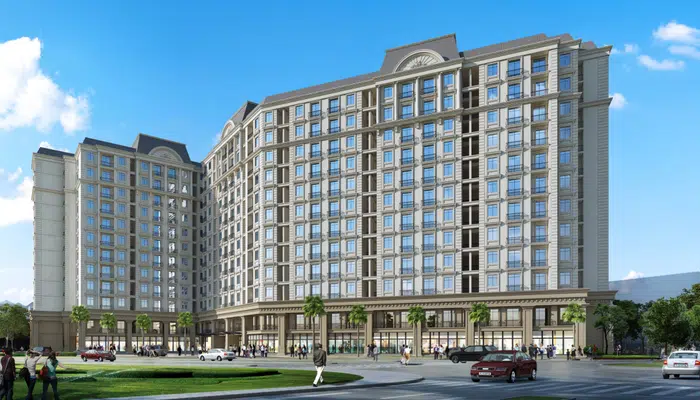 Located in a 6.4-hectare area in Hanoi, the Premier Parc apartment complex started construction in January this year. Currently, the project is developing its infrastructure system with water drainage, inner roads, and lighting.
In June 2019, FLC Group formed a joint venture with South Korean Lotte Land to develop this project. However, in this February, the cooperation was terminated and FLC Group has continued development on its own.
Premier Parc will provide 145 shophouses, villas, semi-detached houses, and two high-end apartment buildings which are set to be handed over to buyers by the third quarter of 2022.
However, there are signs that staying on schedule will be difficult, especially as COVID-19 continues to make its presence felt in the country.
Nguyen Van Minh, a sales agent in Hanoi, said that his customers have been waiting for this project for a long time. However, with current pandemic restrictions in place over the past month, Minh doubts that the products will actually go on sale anytime soon.
FLC Group won the auction for the land in 2017 at a price of VND860 billion ($37.4 million), nearly three times higher than its initial quotation. The project was initially expected to be completed in mid-2019.
FLC is known as a major real estate developer with 400 projects nationwide – however, the developer has something of a track record for slow progress, leading to disputes with buyers. For instance, FLC Coastal Hill – Quy Nhon committed to hand over units to buyers by the fourth quarter of 2018 but FLC Group delayed it to this year.
Other reported violations include slow progress of construction, lack of committed facilities, and failing to hand over pink books to buyers at other projects such as FLC Quang Binh Beach and Golf Resort, FLC Sea Tower Quy Nhon, and FLC Garden City.
The prolonged pandemic has slowed many projects nationwide. According to a recent report released by the Ministry of Construction, more than 9,000 residential units were unsold across Vietnam as of the end of 2020.
Reasons for unsold units piling up were many but it was mostly due to the legal bottlenecks as well as the incapability of developers, leading to buyers hesitating during the pandemic.
Dat Xanh Group, as of the end of 2020, reported 55 per cent of total asset value, equivalent to $433 million, in stockpile, mostly in the An Vien, Luxgarden, Pho Duc Chinh, and Ngo Quyen projects.
Phat Dat Real Estate Development JSC, meanwhile, is also shouldering a stockpile of more than VND9.3 trillion ($404.35 million), accounting for 60 per cent of its total asset value, mainly in The EverRich 2, Nhon Hoi Eco-tourism Area, and Binh Duong Astral City.
Meanwhile, An Gia Real Estate Investment and Development Corporation is holding a large number of units in The Song, The Westage, River Panorama 1 and 2, Sky 89, and Signial.
By Bich Ngoc
Source: VIR
Original link