Foreign investors attracted to industrial property
16/06/2021 | 09:28
NDO/VNA – Foreign capital continued flowing to industrial real estate via mergers and acquisitions (M&A) in five months of this year, particularly in Hanoi and Ho Chi Minh City.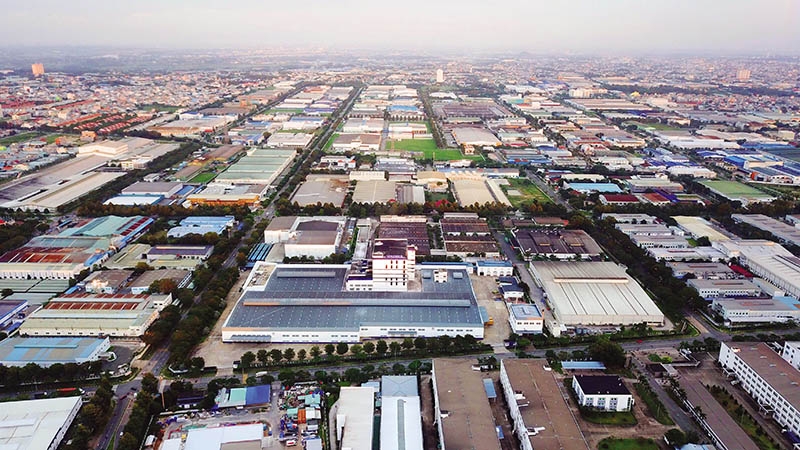 Singapore's Boustead Projects, whose affiliate BP-Vietnam Development recently signed an option agreement with Khai Toan Group (KTG) to buy a 49% stake in KTG & Boustead JSC, hailed Vietnam as one of the fastest-growing economies in the world with ideal business environment for production and logistics development.
Via its affiliates and joint ventures, Boustead Projects established partnership with KTG to buy Boustead & KTG Industrial Management Company Ltd (BKIM) and proposed acquiring a 49% stake in KTG Industrial Bac Ninh Development JSC.
The KTG and Boustead Industrial Logistics JSC (KBIL) is expected to become a leading fund in Vietnam for logistics and industrial property development. It will hold 13 real estate seed assets based in industrial parks (IPs) in Hanoi and Ho Chi Minh City and plan for further expansion via M&A.
Earlier, Hong Kong's ESR Cayman Limited and BW Industrial Development JSC announced the establishment of a joint venture to develop and own My Phuoc 4 IP in the north of Ho Chi Minh City. Once completed, it will sit on a site of around 240,000 sq.m in service of logistics and light industrial facilities.
Jeffrey Shen and Stuart Gibson, co-founders and CEOs of ESR Cayman Limited, said industrial and logistics property in Vietnam is at premature age, making the country one of the most promising markets in Southeast Asia which benefits from favourable macro-economic factors, including high and stable economic growth, increasing income, emergence of the middle-income class, rapid urbanisation and upgraded infrastructure.
As of the late May, a joint venture between Vietnam's SEA Logistic Partners (SLP) and GLP China Holdings Ltd purchased five industrial land projects covering nearly 700,000 sq.m in Hanoi and Ho Chi Minh City.
Kent Yang, founding partner of the SLP, also told of a plan to invest some US$1 billion in logistics real estate across Vietnam in the next 3-4 years.
Amid the fourth wave of COVID-19 pandemic, foreign investment in Vietnam still flourished, reaching around US$14 billion in five months of this year, up 0.8% annually.
Real estate was the third largest source of FDI attraction with US$1.05 billion, or 7.5% of the total registered capital. Foreign investors' capital contribution and stake purchase in the field surpassed US$248.4 million, up 13.5% year-on-year.
John Campbell, head of the Savills Vietnam's industrial property unit, said the supply of industrial properties in Vietnam is abundant in the short and medium term.
In the first quarter, tens of industrial property development projects in 13 cities and provinces were approved.
According to the Ministry of Planning and Investment, there were 370 IPs nationwide as of the first quarter with a total area of nearly 115,200 ha. Of which, 328 are outside economic zones (EZs), 34 in coastal EZs, and eight in border gate EZs.
Source: NDO
Original link