Novaland increases charter capital through bonus share issuance
31/05/2021 | 10:09
The Novaland's Board of Directors passed a resolution to issue shares to increase capital by a substantial VND3.86 trillion ($167.83 million).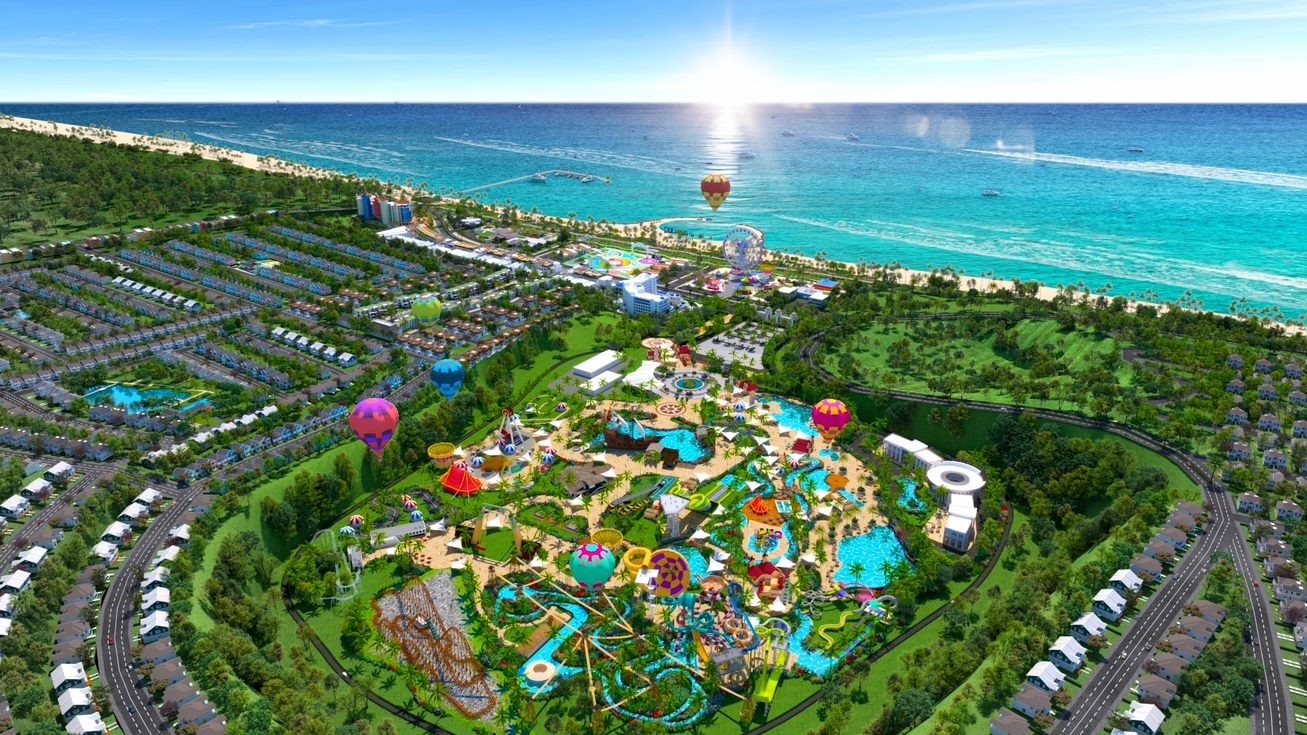 Novaland plans to issue nearly 386 million shares to increase share capital from equity. By the end of 2020, Novaland posted an undistributed after-tax profit of VND12.05 trillion ($523.9 million) as well as a capital surplus of VND3.97 trillion ($172.6 million) from a bonus share issuance at a par value of nearly VND3.86 trillion.
The bonus shares will be distributed at the ratio of 555:198, as shareholders who own 555 NVL shares will receive 198 new shares (approximately 36 per cent). The list of shareholders will be finalised on June 10. Following the issuance, charter capital will increase from VND10.73 trillion ($466.52 million) to VND14.59 trillion ($634.35 million). Shares distributed to shareholders will be rounded to the nearest unit while the number of odd shares arising will be removed and considered unissued.
In its consolidated financial statement for the first quarter of 2021, Novaland has announced net revenue of VND4.51 trillion ($196.1 million), an increase of more than 372 per cent over the same period last year.
NVL is one of the large-cap stocks with strong momentum in April. It became the ninth-largest stock in the portfolio of Vietnam Enterprise Investment Limited (VEIL), with an investment value of about $82 million. Also, foreign investors net bought nearly VND1.4 trillion ($60.87 million) of NVL shares in 49 out of nearly 70 net buying sessions during the first four months of the year.
Since the beginning of 2021, Novaland has posted a strong rise on the stock market. NVL is traded at around VND133,500 ($5.80) apiece, which is the highest price range for the stock over the past year. The bonus share issuance will help bring NVL to a more attractive price range, further increasing its liquidity and growth potential.
At present, NVL is the leading property stock on the bourse, attracting capital from both local and foreign investors. Closing the session on May 26, NVL share price was trading at VND133,400 ($5.8) apiece, raising the total market capitalisation to VND143.20 trillion ($6.2 billion).
NVL has broken its all-time records in the beginning months of 2021. However, the stock still holds tremendous potential as Novaland owns large land funds and enjoys benefits from the government's infrastructure development policy. The company also boasts good capacity and strategy to develop projects meeting real demand in the real estate market.
As of the first quarter of 2021, Novaland is researching and developing a land fund of over 5,400ha in strategic locations along key national infrastructure projects with a gross development value of $45 billion. The company aims to increase its land funds to 10,000ha by 2030 in the south-central region. Rather than develop separate projects, Novaland will develop complexes in the funds with infrastructure facilities and in line with local and regional economies. Novaland continues to maintain its position as the holder of Vietnam's second-largest land bank among listed property developers in the country.
By Thanh Van
Source: VIR
Original link