Vietnamese production, exports thrive amid pandemic
11/02/2022 | 08:48
(VEN) - The fourth wave of Covid-19, which erupted in April 2021, placed manufacturing and export businesses in very difficult circumstances. Nonetheless, many were able to maintain production and export while at the same time ensuring employee safety and health.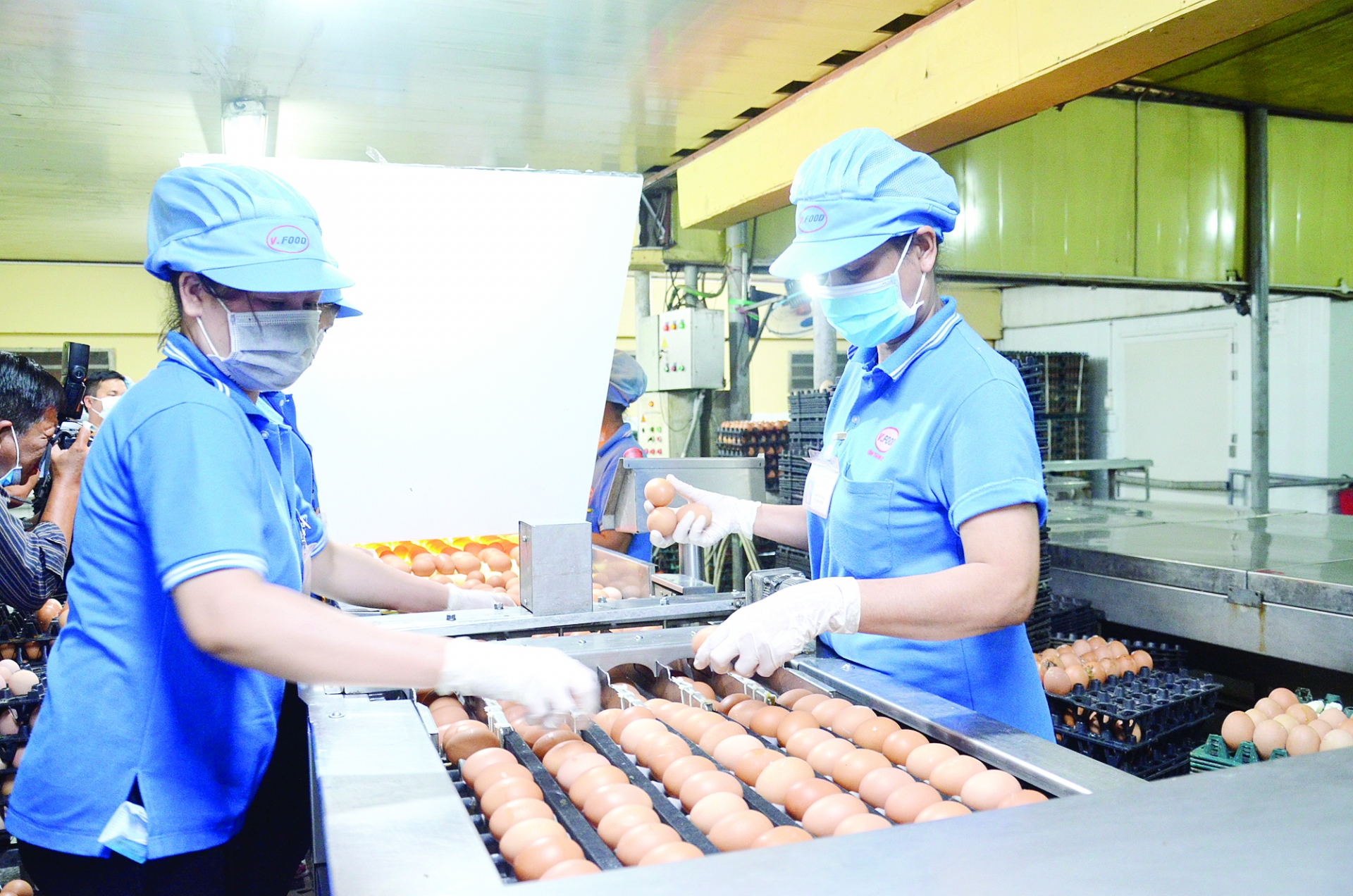 In 2021, Vietnam achieved satisfactory export results despite numerous difficulties. The business community significantly contributed to these results, strengthening the global position of Vietnamese goods amid the Covid-19 pandemic.
Total value of foreign trade reached US$668.5 billion, a new high compared with previous years. In key export sectors such as textiles, garments and footwear, businesses fulfilled export orders ahead of schedule.
Free trade agreements (FTAs) also contributed significantly to 2021 foreign trade results. For example, exports to Canada, Mexico, the EU and the UK grew continuously at a double-digit rate; exports to Peru surged 300 percent. The list of products with annual export value reaching or exceeding US$1 billion has been enlarged, helping reduce the trade deficit and strengthening the position of made-in-Vietnam goods in the international market.
"During the period when almost all production activities stagnated due to the fourth wave of Covid-19, we decided to implement the 'three-on-site' production model to simultaneously ensure worker safety and maintain factory operations. Although this was a costly solution, it was helpful to our company. We have entered a 'new normal' period, with 197,000 tonnes of rice sold in 2021, of which 60,000 tonnes were exported with value reaching US$31 million, a year-on-year increase of 67 percent," said Pham Thai Binh, General Director of the Trung An High-tech Farming Joint Stock Company in Can Tho City.
Representing the Vietnamese milk sector, the Vietnam Dairy Products Joint Stock Company (Vinamilk)'s 2021 export value grew at a double-digit rate compared with 2020. Meanwhile, the export value of the seafood sector exceeded expectations, reaching US$8.67 billion, a year-on-year increase of three percent.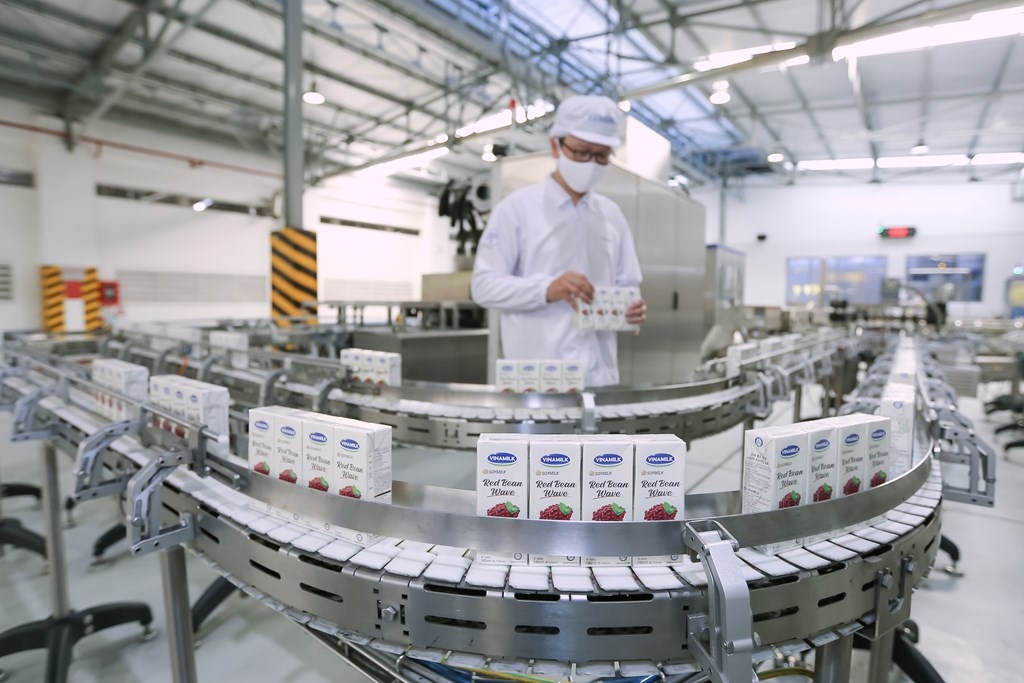 Domestic businesses strive to maintain production and trade amid pandemic complications
According to Ho Quoc Luc, Chair of the Board at the Sao Ta Food Joint Stock Company, shrimp production and supply chains remained undisrupted despite the direct impact of the fourth wave of Covid-19, laying the foundation for its recovery and development in 2022.
The Ministry of Industry and Trade said that the government's efforts to accelerate bilateral and multilateral trade negotiations have contributed significantly to Vietnam's export growth. Vietnamese goods have accessed the most discerning markets with very strict requirements and regulations for imported goods, especially farm produce and seafood - sectors heavily affected by Covid-19.
In the opinion of Dr. Tran Hoang Ngan, Director of the Ho Chi Minh City Institute for Development Studies, Vietnamese businesses can take advantage of new-generation FTAs to increase exports. Stable quality will also enable Vietnamese goods' access to new markets.
New-generation FTAs, especially the Comprehensive and Progressive Agreement for Trans-Pacific Partnership (CPTPP), the EU-Vietnam Free Trade Agreement (EVFTA), and the Regional Comprehensive Economic Partnership (RCEP), will help Vietnam promote exports in the coming time.
Thanh Thanh
Source: Vietnam Economic News
Original link