Australia supports Vietnam in innovation
10/11/2022 | 10:29
The Australia-Vietnam Innovation Partnership Programme (Aus4Innovation) was launched in Hanoi on January 10, targeting the realisation of the innovation partnership between Australia and Vietnam.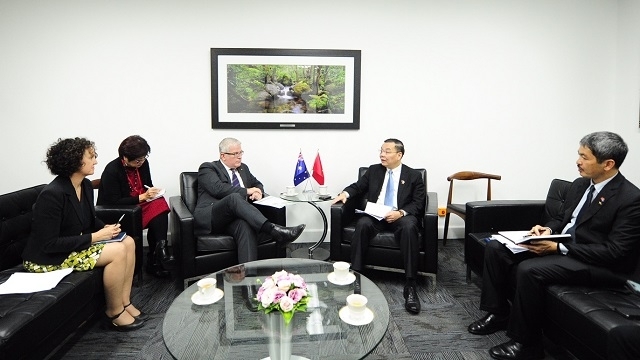 Announced by the Vietnamese Ministry of Science and Technology and the Australian Government, the AUD10 million (US$7.2 million) programme also aims to strengthen Vietnam's innovation ecosystem, and assist the Vietnamese Government and people in grasping the opportunities brought about by the fourth Industrial Revolution.
It will help Vietnam explore emerging areas, such as the transformation of technology and digital constructs, test new partnerships among organisations in the public and private sectors, increase the capacity for Vietnam in the field of trend forecasting, commercialise scientific research, and boost planning for policies related to innovation.
Aus4Innovation consists of four components, including digital future forecasting, a partnership on the commercialisation of scientific research, competition funding mechanisms, and policy exchanges on innovation.
Speaking at the launch, Minister of Science and Technology Chu Ngoc Anh said the Vietnam - Australia friendship and cooperation relations in general and on science, technology and innovation in particular have developed strongly over the past few years, with the highlight being the official establishment of the partnership on innovation between Vietnam and Australia.
The Aus4Innovation project will help Vietnam's key sectors, such as agriculture and industrial production to step by step modernise on the basis of the commercialisation of research results and capture economic benefits, while ensuring job opportunities for Vietnam's workforce in the future, especially in the context of the fourth Industrial Revolution, Minister Anh stated.
Australian Ambassador to Vietnam Craig Chittick said that Aus4Innovation is a good opportunity for Australia to support Vietnam in exploiting its experiences and skills, while creating new and long term links in science and technology.
NDO
Source: Vietnam Economic News
Original link