Expanding blockchain applications in enterprises
27/04/2022 | 14:36
(VEN) - Blockchain technology has become a hot trend in the world, and Vietnam is no exception, viewing it as having great potential for a wide range of industries and sectors, such as financial services, production, supply chains, education and energy. In 2022, the Ministry of Science and Technology (MoST) will prioritize feasible blockchain projects.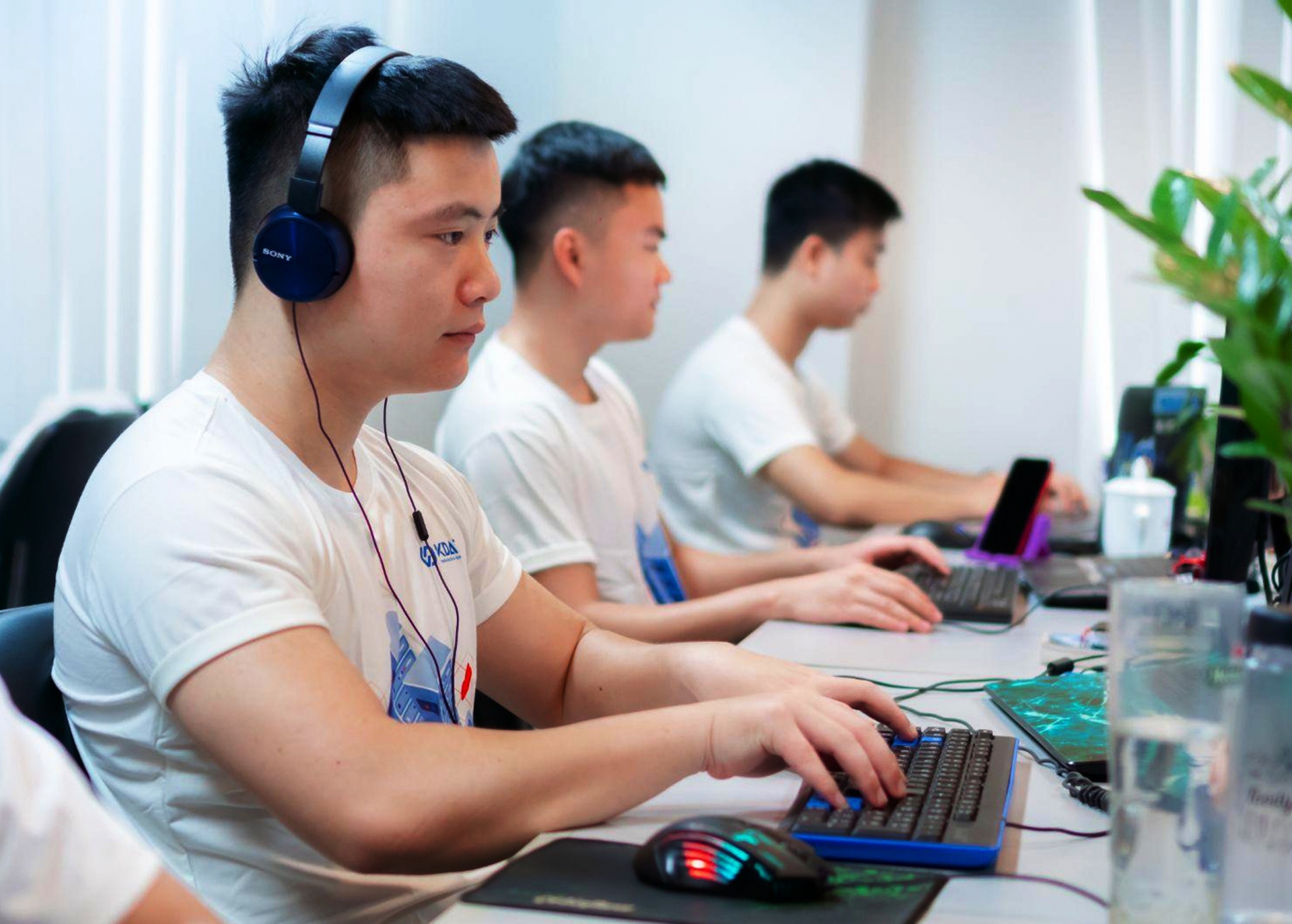 Blockchain application trend
Blockchain allows secure data transmission based on an extremely complex encryption system. Each block contains information about its timecode and transaction data and is linked to the previous block. Once the data is accepted by the network, there is no way to change it. Blockchain is designed to resist fraud and changes of data.
Vietnam has witnessed the blossoming of blockchain technology in the field of games and digital assets (non-fungible tokens - NFT). In 2022, blockchain applications will continue to be tested in new fields like finance, banking, and insurance to ensure transparency, safety, transaction reliability and convenience.
According to the Chair of Decom Holdings and also founder of Universal Blockchain Forum Phan Duc Trung, with the birth and development of platforms providing smart contracts and NFT on the blockchain, many applications of this technology have come to life. The development of cryptocurrencies also motivates banks to create a blockchain application ecosystem. The development trend of Gamefi also prompts Vietnamese startups like Axie and Sky Mavis to leave their mark on the world technology map of blockchain applications.
Experts estimate that promoting application of blockchain technology in the fields of games, financial management, and real estate helps create a diverse technology application ecosystem. "In the future, users will find more applications for this technology. Being a new technology, there is still a lot of room for creativity and startups," said Dr. Dang Minh Tuan, Head of the Blockchain Lab of the Posts and Telecommunications Institute of Technology.
Clear socio-economic benefits
Given the global technology boom and ability to quickly grasp new trends, many enterprises have recently deployed blockchain applications. MB Bank and Vietcombank, for example, announced a blockchain application in financial transactions and some supply chains. The agricultural sector is also piloting blockchain.
According to Nguyen Manh Cuong, Deputy Director of the MoST's Agency in the Southern Region, the ministry is oriented to support the development of blockchain technology application in socio-economic fields, with pilot priority given to businesses deploying feasible blockchain projects benefiting society. New science and technology research and application will create impetus for the development of the digital economy, contributing to rapid economic recovery and creating outstanding growth momentum in the coming years.
Blockchain is currently applied mainly in the financial sector, especially digital assets and digital currencies. Cuong noted that businesses should not focus too much on one area (finance) but ignore other potential applications, such as traceability in agriculture or logistics. Domestic enterprises must give careful consideration to investments in blockchain technology applications to achieve high efficiency instead of following investment trends which will be costly, inefficient and unable to promote this technological power.
Although blockchain application has been proven by businesses around the world to promote efficiency and reduce operating costs, Vu Anh Tuan, Secretary General of the HCM City Computer Association, said that the problem of human resource development is always a major challenge, in addition to legal barriers that limit human resources in blockchain development in Vietnam.
Businesses can choose available blockchain platforms to build effective solutions suitable to their operating
model without having to invest in initial technical infrastructure, which is expensive and challenging.
Thanh Thanh
Source: VEN
Original link