FPT University partners with other leading institutions
15/04/2022 | 14:37
The Schaffhausen Institute of Technology (SIT) and Jacobs University Bremen (JUB) are partnering with FPT University in an effort to recruit Vietnamese students, increasing technical expertise in the country and offering a wide variety of opportunities.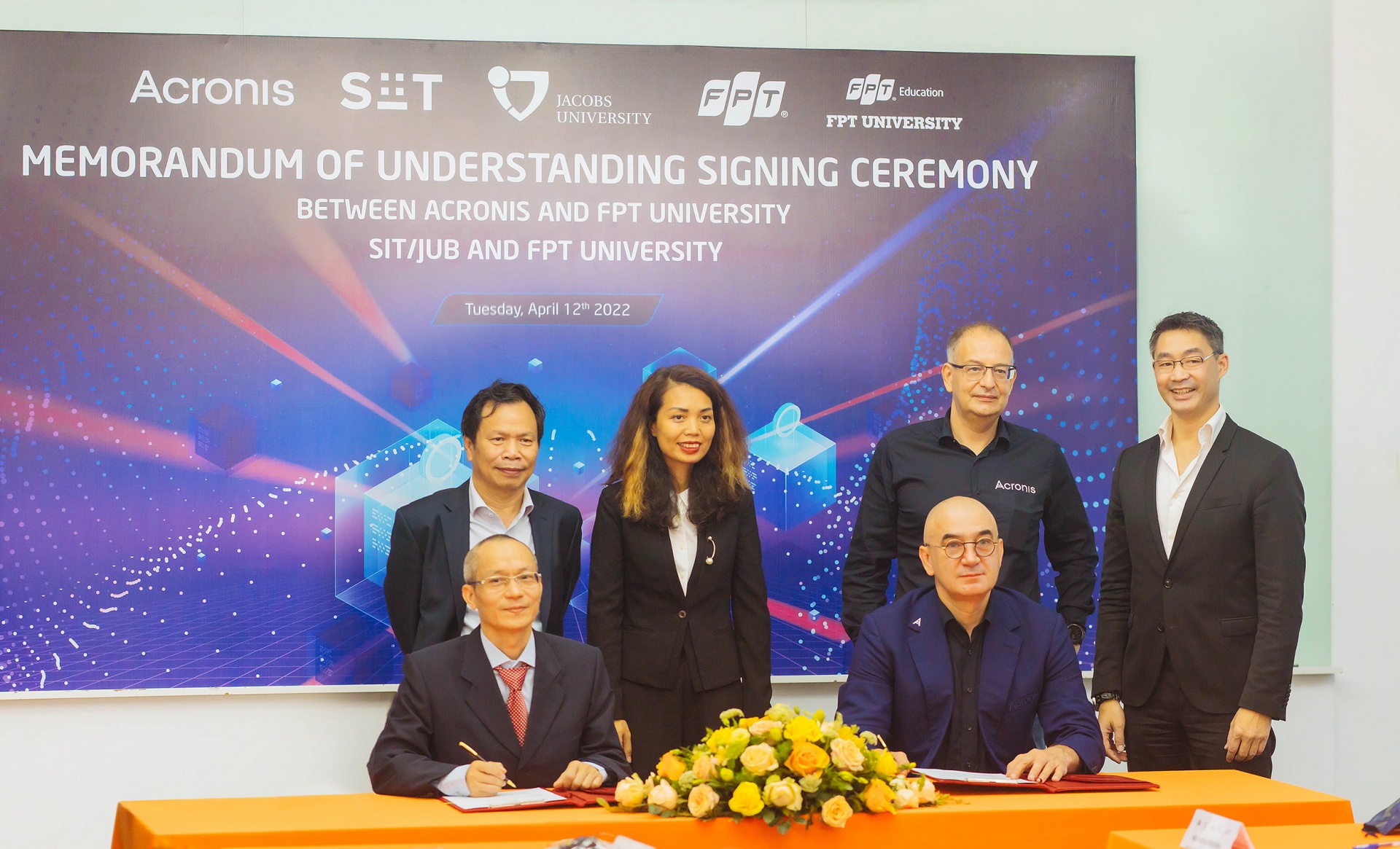 On April 12, the universities signed an MoU in an in-person meeting in Hanoi. It ensures a mutual future between the institutions, enabling them to share students, programmes, information, and services.
Dr. Serg Bell, founder of both SIT and Acronis – a global cyber protection company – said, "I'm honoured to be a part of this historic partnership. Introducing the exchange programmes in Vietnam will bring a great pool of talent for SIT and JUB, and develop more IT professionals in Vietnam."
SIT and JUB delegates will be touring FPT University campuses in Vietnam and speaking before students on April 12 and 14 to recruit future talent, promote the upcoming partnership and its benefits for students, and give an understanding of the various programmes being offered. According to several national reports, there are currently only 10,000 IT jobs in Vietnam – a job market that nourishes the economy while bringing better and safer technology to the general public. The demand for the IT industry grows every year. According to Gartner forecasts, worldwide IT spending will grow to $4.5 trillion this year.
Aiming to further bridge the cybersecurity talent gap, FPT has signed another MoU this week with Acronis. To expand the local talent pool, Acronis is exploring a local research and development (R&D) centre in Vietnam planned for 2023. Working in close collaboration with its largest R&D centres in Bulgaria and Singapore, the local team in Vietnam would develop cutting-edge cyber protection solutions for Acronis.
As for the partnership with SIT, not only will it enable the exchange of information and students, but it will lead to the development of joint doctoral degree programmes, as well as educational, research, and engineering projects. Joint seminars, workshops, internships, and academic meetings will help raise global awareness of modern educational programmes.
SIT and JUB also recently announced that they will join efforts in delivering a career-oriented Master in Computer Science and Software Engineering program. This programme is dedicated to fostering future leaders in technology, helping them develop specialised knowledge as well as the creative and constructive skills necessary to produce, develop, and evaluate solutions to technical challenges.
To help students cover programme fees and tuition, SIT and JUB hold an annual STAR contest – an online programming competition that offers full scholarships. This year's contest will be held on April 26.
Thanh Van
Source: VIR
Original link