GHTK improves service quality, develops logistics
11/06/2021 | 14:34
(VEN) - Nearly seven years after its establishment, the Giaohangtietkiem Joint Stock Company (GHTK) has become one of the fastest growing delivery firms with a wide network across Vietnam's 63 provinces and cities, covering 11,000 districts and communes and serving more than 500,000 regular customers.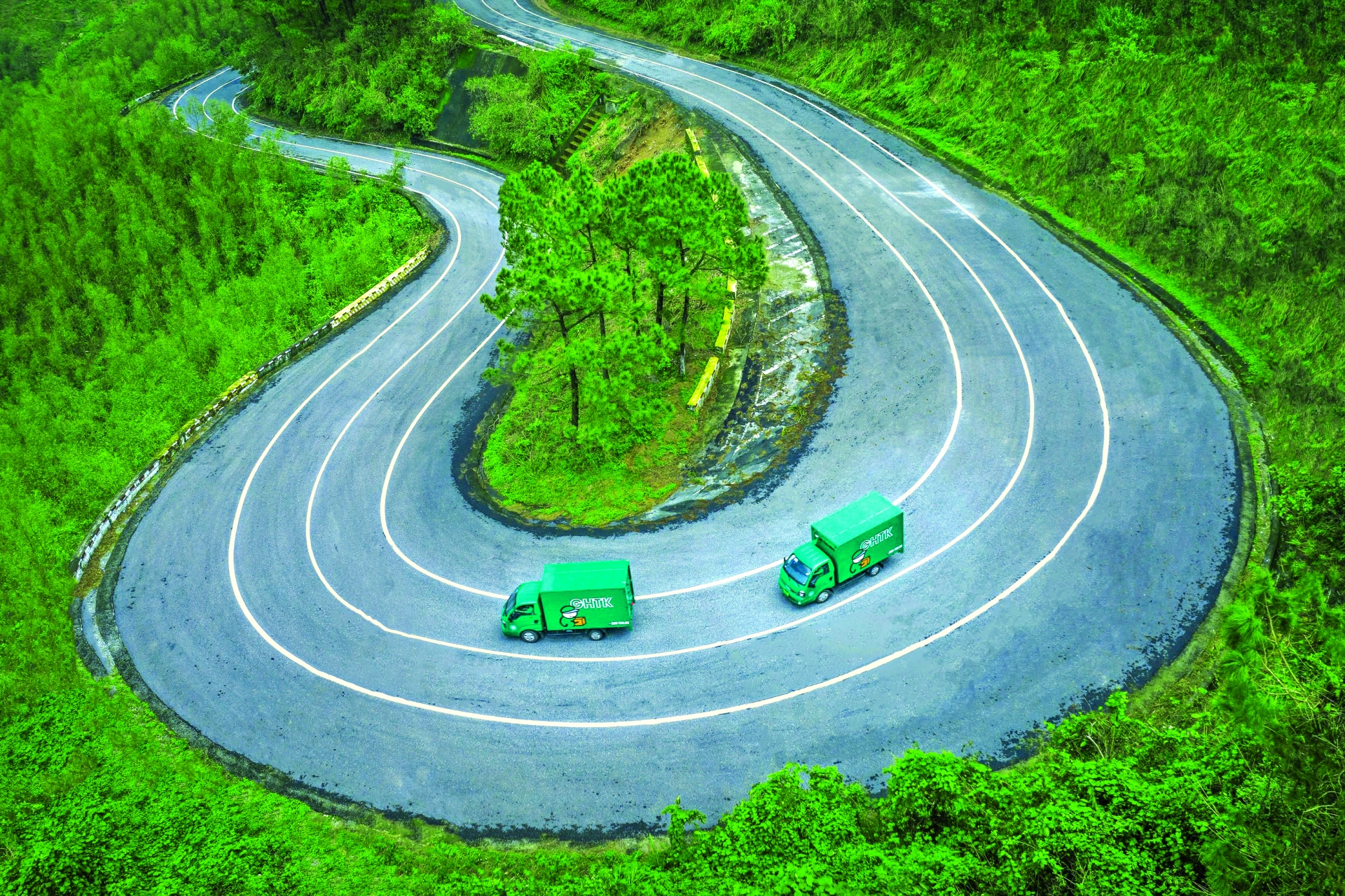 Synchronous development
GHTK has been self-sufficient in technologies since its early days. Unlike other companies that often prefer buying and using available technologies, GHTK has developed its own software and apps. Its Lego Sorting semi-automatic goods sorting system has a capacity of up to 100,000 orders per day per system, while the Crossbelt automatic goods sorting system has a capacity of up to 250,000 orders per day per system.
In addition to investment in technologies, GHTK has poured capital into warehouses and vehicles. Currently, the company owns over 1,500 warehouses across the country, equipped with more than 20,000 cameras operating 24 hours a day to ensure security and safety. GHTK has completed the Lego Sorting semi-automatic goods sorting system in warehouses in Hanoi and Ho Chi Minh City, as well as those in inter-regional areas.
GHTK also owns more than 1,500 trucks equipped with modern technologies to ensure road safety. The company installed cruise monitoring systems certified by the Directorate for Roads of Vietnam under the Ministry of Transport in early March 2021, as well as a security camera system and electronic toll system.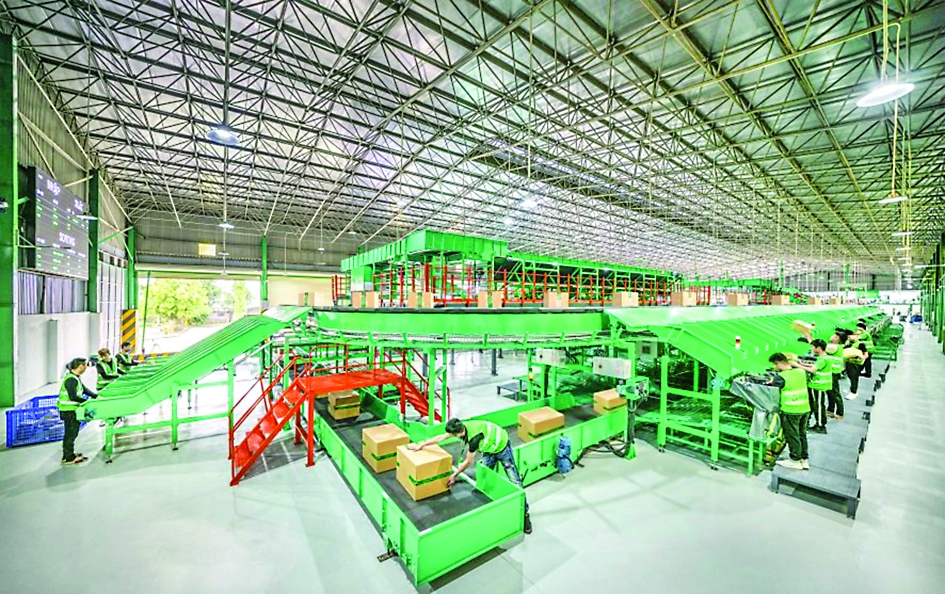 The Crossbelt automatic goods sorting system has been put into operation since 2020
New opportunities
GHTK has built its digital transformation strategy oriented toward international economic integration. Its entire management system (GHTK MS) is digitalized, including operational management, asset management and customer management. The company has also developed apps for customers, such as GHTK Nhanh & Re (Fast & Cheap) and GHTK Pro; and apps for employees, such as GHTK Drivers, GHTK Noibo (Human resource management and customer service), and GHTK Buu Cuc (Post office).
GHTK has encountered many challenges in its development process, such as incomplete road infrastructure and insufficient logistics real estate. In addition, some current legal provisions on traditional goods transportation are not suitable for e-commerce activities. Therefore, GHTK has recommended amendment of certain legal provisions, upgrades of road infrastructure and development of large logistics centers. GHTK hopes to receive more active support, helping the company improve service quality and increase competitiveness.
GHTK will continue to strengthen investment in technologies in order to keep up with trends. The company is also looking forward to seeking new development opportunities, promoting cooperation with other logistics businesses and receiving more support.
With near-total coverage of districts and communes, businesses and store owners seeking information about GHTK's
service packages can contact the company on https://www.ghtk.vn; Email: cskh@ghtk.vn; Fanpage:
Giaohangtietkiem.vn.
Ly Ly
Source: VEN
Original link