ABBank toward an End-to-End Digital Bank
19/05/2021 | 14:21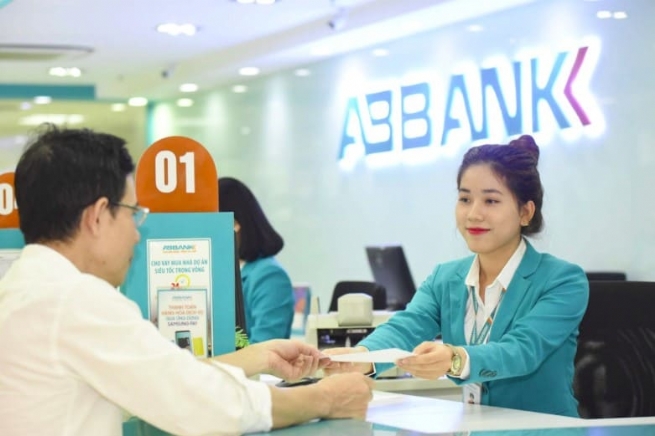 Like other lenders, An Binh Joint Stock Commercial Bank - ABBank embarked on building a digital platform, creating a launchpad for an end-to-end digital banking model. Mr. Le Hai, General Director of ABBank, gives an exclusive interview on this aspect to Vietnam Business Forum. Anh Mai reports.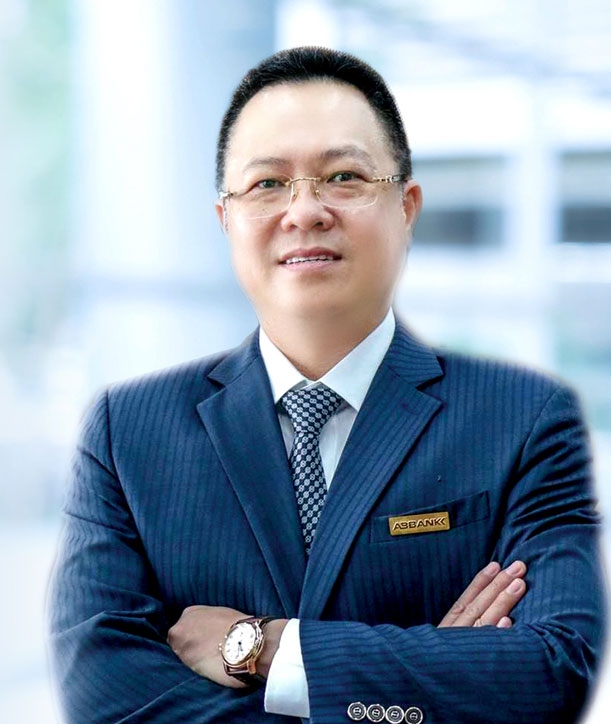 Banking digitization is a development trend. What do you think about this trend and its development potential?
Digital technology is fundamentally changing how financial and banking services are provided. In the world, banking digitization is a strong and clear trend. In Vietnam, most banks are in the early stages of digital transformation, meaning integrating various digital processes to provide customers with 'personalized' experiences. Up to 94% of domestic banks are being digitally transformed, with about 42% regarding digital banking as a business strategy. In the past five years, mobile banking payment has grown very strongly, by 144% a year, while other traditional forms of payment have expanded by only 40%. According to forecasts, the race for digital transformation in Vietnam in the next five years will be very fierce and extremely fast.
The successful development of digital banking services can enable banks to make complete changes: Providing products and services, renovating the distribution channel system, expanding product portfolio, enriching customer experiences and deepening customer understanding of banks to deliver services to a wider audience at lower costs and enhance banks' performance and employee performance.
How have you carried out digital application at ABBank and what values has it generated?
According to the government's direction, in 2020, ABBank carried out consistent solutions to digitize and attract users to digital channels like "Planning and launching the AB Ditizen application for digital citizens; continuously optimizing experiences, service quality, products and utilities to maximize user demands; issuing promotional programs and policies to bring maximum interest benefits to customers."
In addition, we have focused on upgrading and digitizing internal professional processes on credit appraisal, lending and operation to reduce customer service time and optimize operating costs. Thus, it has resulted in a strong growth of AB Ditizen active users. Some impressive results include: The number of new customers activating the AB Ditizen digital banking application has increased by 250% compared to 2019. Customer retention has been greatly improved, with the percentage of customers leaving close to 0%. Digital banking exceeds targets set by the General Meeting of Shareholders. Or, the AB Ditizen Roadshow launched by ABBank on April 25, 2021 introduced AB Ditizen digital banking services to users in 15 provinces across the country to set a record number of new account openings - about 20,000 accounts after just three days, especially new customers and young customers. Customers highly appreciate the benefits that AB Ditizen application is providing.
Could you introduce your development plan?
Digital transformation will continue to be one of our key strategies in 2021 and beyond.
Specifically, we have synchronously expanded customer service channels with convenient, smart digital products and streamlined automated internal processes. Then, customers can experience the best banking products and services in the quickest manner, using technology and artificial intelligence (AI). For example, we have launched eKYC (electronic Know Your Customer) - digital identity technology, helping customers manually open an account remotely without a physical visit to a transaction counter and allow them to open accounts with the same phone number, date of birth; we have promoted the development of virtual cards and lending via digital channels; applied user-needs assessment and analysis based on big data using AI technology and machine learning; activated the virtual assistant to learn about investment and insurance; automated credit ratings and treasury operations; and applied potential customer management.
These are what ABBank and other banks need to do in the next 3-5 years to centralize and optimize their operations to develop in the correct digital format.
Together with digitization, conventional banking has been a strength of ABBank for years with diversified and flexible interest rate programs. Could you please tell us about your service programs in the coming time, especially for SMEs?
We always respect and execute policies on credit and interest rates as directed by the State Bank of Vietnam (SBV). We actively monitor monetary and financial developments to promptly work out market-based solutions on deposit rates and encourage cash flows for businesses. With the support of medium and long-term capital from foreign strategic shareholders, ABBank balances capital sources and offers loans with competitive interest rates for customers, especially individual customers and SMEs.
In addition to the interest rate support, we have improved service quality, expanded the customer base and increased products per customer, thus promoting and increasing the share of service fees in total income. To achieve this goal, we will focus on digitizing products, services and internal operations to provide customers with best experiences with a fast process. Furthermore, the bank will also invest in developing specialized products and punched products for customers using guarantee, international payment, foreign currency trading, insurance and bond services. Last but not least, we have deployed "DealTeam" consultants who are knowledgeable and experienced in tailoring products and services for each corporate customer.
As for SMEs, we plan to shift the customer focus segment from microenterprise to SMEs; increase products per customer; and revise regulations and programs to promote guarantee fee collection. Especially, we aim to build a business community and ABBank ecosystem to create and bring business cooperation opportunities for ABBank and its customers as well as business opportunities between its customers.
Source: Vietnam Business Forum
Original link