Japanese retailers jumping on board
15/04/2022 | 14:40
During the last few years, Japanese investors boldly expanded their influence in Vietnam, especially in the retail sector.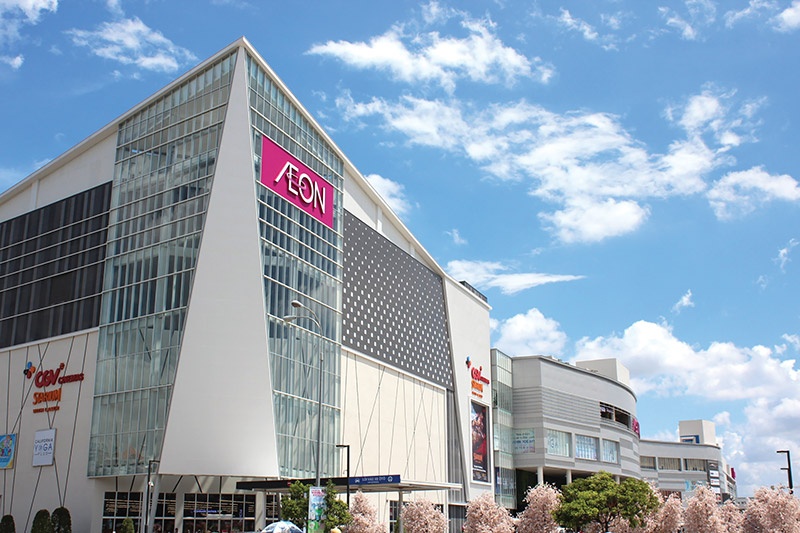 Japan's largest retail group, AEON, and the Takashimaya department store chain are conquering Vietnam together with many other investors from Japan. AEON Vietnam experienced a challenging two years of business while busily making investment plans and expanding its more shopping malls, general merchandise supermarkets, and specialty stores.
The company plans to add another 30 shopping malls by 2030 and 100 small and medium supermarkets by 2025 to AEON Vietnam's ecosystem – a big plan considering that the retailer is known for its careful and slow approach. From 2014 to 2021, AEON only opened one new store per year.
Meanwhile, Takashimaya decided to turn to the real estate business, after its main focus on shopping malls declined due to the pandemic. From 2022 to 2025, the company will develop more commercial housing and office projects in Hanoi.
Takashimaya has been present in Vietnam since 2016 with the first shopping centre in Ho Chi Minh City targeting high-income customers. It took four years for Takashimaya to make profits in the Vietnamese market, but this positive signal was quickly extinguished as soon as the pandemic appeared.
In its development strategy, Takashimaya still considers Vietnam the second key market after Singapore, and the business redirection is a way for Takashimaya to seek new investment opportunities while waiting for the main segment to gradually recover.
"There is still a lot of room for us to expand our investment portfolio in many different fields in Vietnam," said Takashimaya chairman Yoshio Murata.
Like Murata, many investors from Japan continue to put their faith in the quick recovery of the Vietnamese market. According to a survey by the Japan External Trade Organization (JETRO), Vietnam is leading ASEAN and ranked third in Asia in terms of Japanese investors that want to expand business in the region.
Among 700 Japanese enterprises operating in Vietnam, more than 55 per cent are seeking to expand their production and business activities in the next one or two years. Vietnam is evaluated by Japanese investors as an attractive consumer market with nearly 60 per cent of businesses expressing interest in the retail and service sectors.
According to JETRO's assessment, the retail market has a double-digit annual growth rate and is expected to bring in revenue thrice as high as the current ones if retailers from Japan decided to expand their business here.
The total retail sales of consumer goods and services in the first quarter of 2022 were estimated at $57 billion, up 4.4 per cent over the same period last year, according to the General Statistics Office.
On the other hand, Vietnam also has one of the fastest-growing middle classes in Asia, currently accounting for 13 per cent of its population and expected to increase to 26 per cent by 2026, according to a study by Economist Intelligence Unit. This is the reason why more Japanese enterprises place Vietnam on their priority list for investment and expansion.
Famous for a business culture that emphasises engagement, loyalty, and product quality, Japanese retailers have an advantage over many other foreign brands.
Figures from the Foreign Investment Agency under the Ministry of Planning and Investment show that $592.4 million was registered in Vietnam by Japanese investors in many different fields, including retail, in the first quarter this year.
Four years after entering the Vietnamese market, Sumitomo Corporation, one of the largest groups in Japan, decided to expand its influence a fortnight ago by collaborating with BRG Group, which owns the FujiMart supermarket chain.
By 2028, FujiMart plans to open 50 new stores in major markets across the country with an opening rate of 5 to 10 stores per year.
Some other retailers consider Vietnam both a place of production and a market for products, such as UNIQLO. Since the first store opened at the end of 2019, UNIQLO added nine large stores in prime locations in Ho Chi Minh City and Hanoi, and continues to maintain a healthy relationship with 45 apparel companies in the country.
In mid-2020, the Japanese chain retailer Muji also opened its first flagship store in Ho Chi Minh City. Only a year later, the brand continued with the second store in Hanoi.
Tetsuya Nagaiwa, general director of MUJI Vietnam, shared that the company's strategy is to focus on the two cities to improve and enhance brand recognition. After that, the company would consider opening more stores in other cities.
Situated in the fashion and cosmetics industry, Miki House – a high-end fashion brand for children – and pharmacy and cosmetic chain Matsumoto Kiyoshi also started its journey in Vietnam in 2020 with the first stores in Ho Chi Minh City. However, so far Miki House has not announced plans to open new stores.
Meanwhile, Matsumoto Kiyoshi also seems to choose the same cautious direction, but the brand has revealed plans to expand to around 10-15 stores in Vietnam in the future.
Last November, %Arabica, a popular coffee chain from Kyoto with more than 100 stores in 18 countries, announced it would open its first store in Ho Chi Minh City.
Likewise, Japan's beauty brand ReFa launched three stores in Ho Chi Minh City and plans to expand to Hanoi by mid-2022.
Thai An
Source: VIR
Original link