Sovico Group ties up with JERA Co., Inc. to explore opportunities to supply LNG
04/05/2022 | 10:54
Sovico Corporation has signed a cooperation agreement with JERA to evaluate the potential of supplying liquefied natural gas (LNG) for power projects in Vietnam.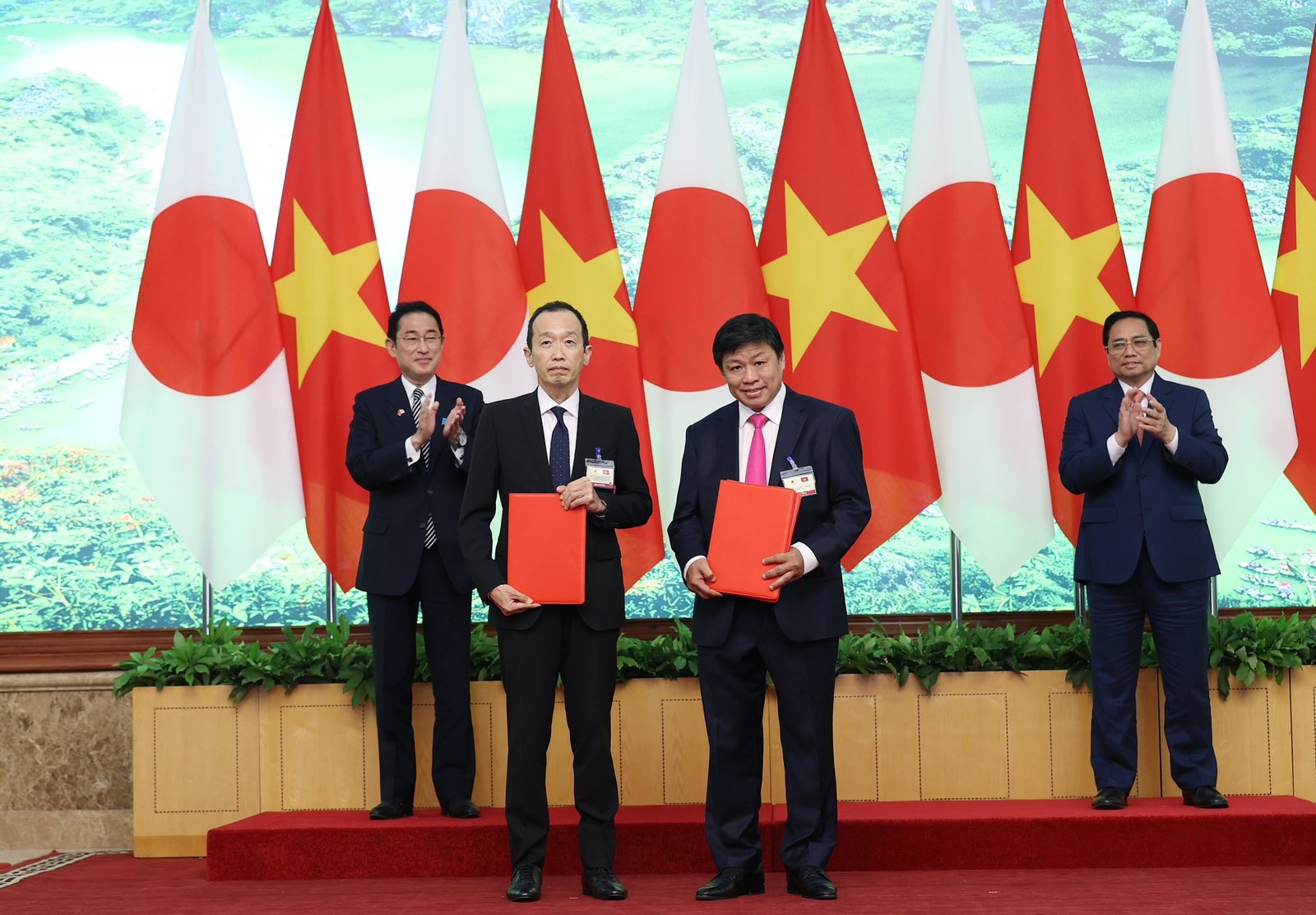 The signing of the agreement was witnessed by Vietnamese Prime Minister Pham Minh Chinh and Japanese Prime Minister Kishida Fumio during his official visit.
The event marks a new milestone in the strategic collaboration between the two groups. Sovico and JERA will explore partnership opportunities to supply clean, reliable, and efficient energy at a reasonable price to meet the growing energy demands in Vietnam and across the region. The parties also intend to jointly develop an LNG power plant project in Vietnam.
JERA is a joint venture formed between Tepco and Chubu Electric Power Company in 2015 to merge their fuel and thermal power operations. JERA is the largest thermal power generator in Japan and the largest LNG importer in the world. It continued its parent company's heritage of LNG experience accumulated over the last 60 years when it first introduced LNG to the power industry.
JERA is targeting zero CO2 emissions by 2050 by promoting renewable energy including thermal power generation, hydrogen, and ammonia power plants.
JERA has been active in the Vietnamese market since 1999 with the Phu My 2-2 gas-fired power plant.
Sovico is Vietnam's leading investment group providing international-quality products and services in the fields of banking and finance, aviation, digital transformation, energy, and urban development. It is also a strategic partner of the United Nations and UNESCO with a view to driving sustainable development in Vietnam and around the world.
By Sovico
Source: VIR
Original link