BAEMIN appreciates customers on the occasion of its 3rd anniversary
23/05/2022 | 11:19
Launched in May 2019, BAEMIN is now the leading food application in geographical coverage, with services available in 21 cities across Vietnam. In celebration of its 3rd birthday, BAEMIN has introduced the "Thank You" campaign to extend heartfelt gratitude to its customers and partners.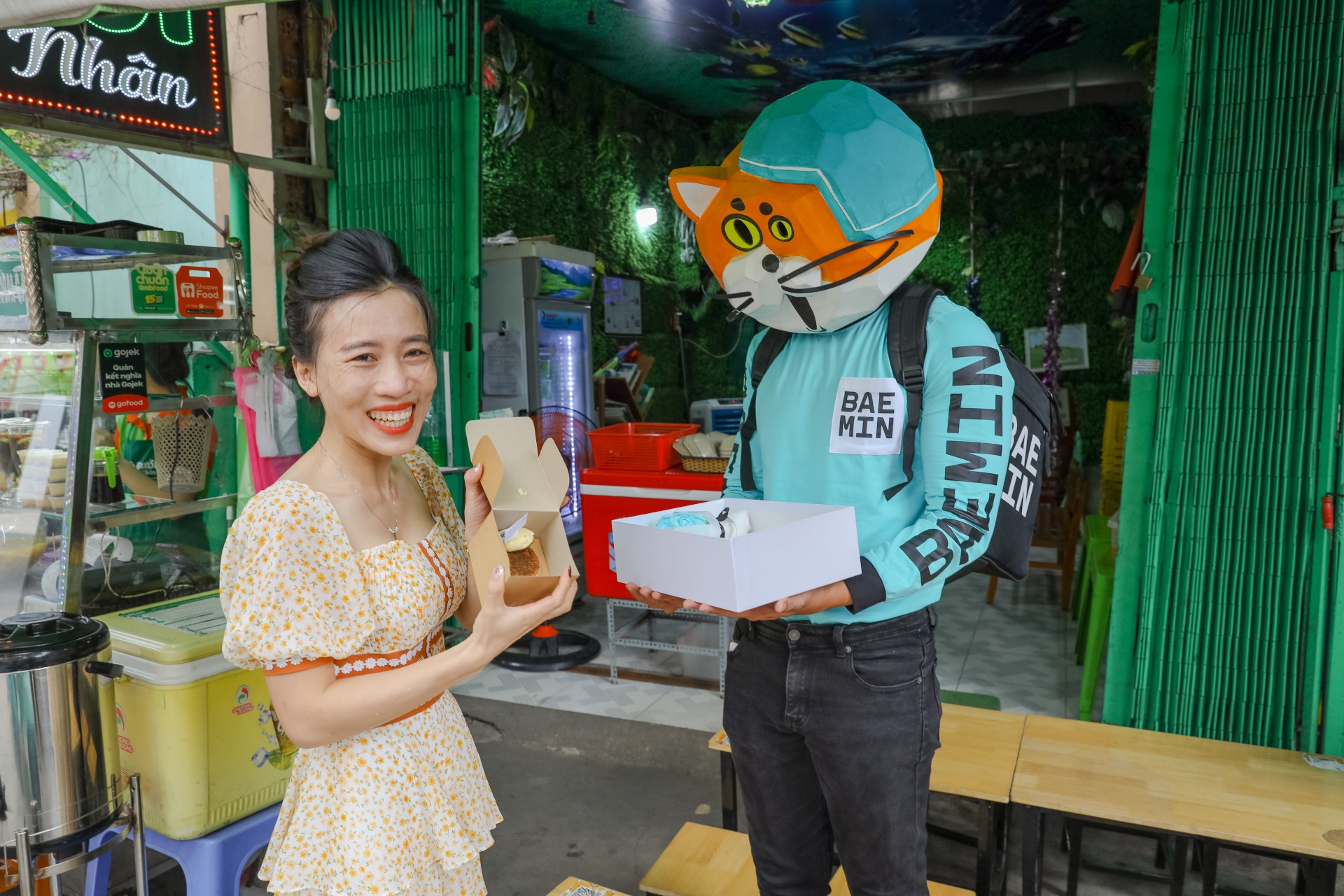 On its 3rd birthday, BAEMIN has introduced new features that bring more value to users, such as the multi-tier promotion feature, allowing users to input 4 different types of promotional codes to enjoy the meals. Lucky users in big cities also earn the chance to be gifted a set of BAEMIN presents such as "Kề vai sát cánh" tote bags and "Kịch bản cuộc đời" notebooks when ordering on the app from May 17-31.
In hope of extending the appreciation to customers in the sincerest way on this special occasion, BAEMIN also simultaneously refreshed the content of all of its communication touchpoints with personalized thank you messages shared and handwritten by the colleagues working at BAEMIN. "Thank you for spending a few seconds watching BAEMIN ads every time you stop at a red light over the last 3 years", or "Thank you for always saying our BAEMIN riders are handsome so we can be really proud over the last 3 years" are just a few examples out of many messages that BAEMIN updated on all outdoor billboards, social media, or elevator screens to pass to the users.
Also on this occasion, BAEMIN implemented a series of special birthday activities to thank the partners who have accompanied BAEMIN over the past time. Rider-partners now have the opportunity to participate in interactive virtual events such as "Xế Gắn bó", "Xế Tri thức", etc. to share memorable stories on their journey with BAEMIN. And active merchant-partners will receive surprise gifts and invitations to the virtual celebration with many attractive gifts and exciting agenda.
Mr. Jinwoo Song, BAEMIN's CEO, said, "3 years is yet a long journey, but it is an important milestone to mark the transformation of BAEMIN. We will constantly improve our application and extend new services, with customer experience at the heart. We will also continue to pursue initiatives that upskill our partners and support communities, in the hopes of helping everyone lead a better life. On the occasion of our 3rd birthday, on behalf of the company, I would like to extend my most heartfelt thank you to all customers and partners who have accompanied BAEMIN during the past time. We will try harder to bring an optimal and complete experience to our BAEMIN customers and stakeholders in the times to come."
PK
Source: VEN
Original link